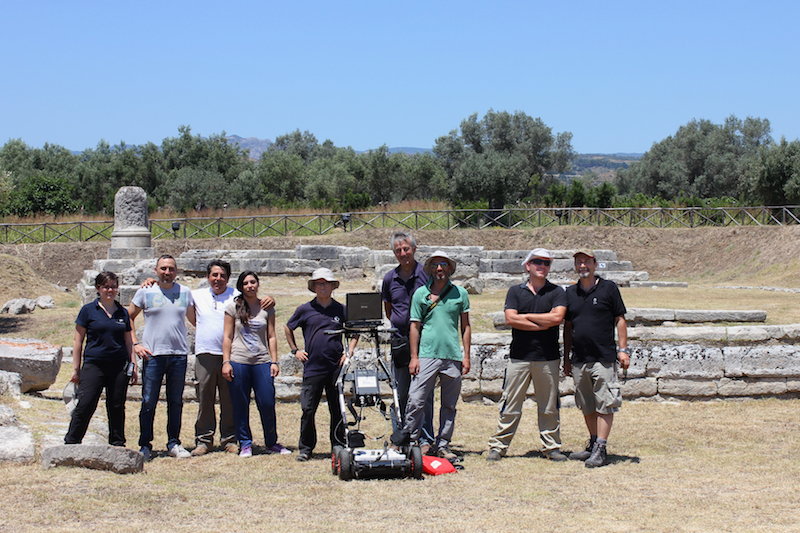 The joint project SAET Scuola Normale Superiore – IBAM-CNR is being continued on the site of the ancient Greek colony.
A new survey compaign in the urban area has just been concluded. A combined survey using drone photogrammetry, laser scanning, georeferencing with a differential GPS, geoelectric and GPR prospecting was performed on the  entire area of the sanctuary in Contrada Marasà.
In the picture, taken after the completion of work: staff members from both institutions together with Aldo Guastella, an expert in GPS technology, who joined the group from Ragusa.