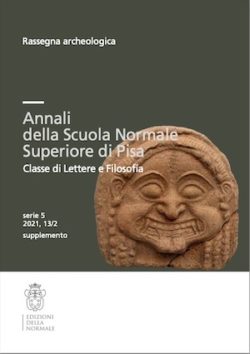 The Notizie degli Scavi della Scuola Normale Superiore. Rassegna archeologica were inaugurated in 2001, on the initiative of Carmine Ampolo, as a separate section of the Annali della Scuola Normale Superiore – Classe di Lettere e Filosofia.
They are published on a regular basis, in conjunction with the second issue of each year of the journal and collect the preliminary reports on the archaeological excavation and topographical surveys conducted by the SAET.
The contributions are prepared by the scientific coordinators of the different projects, by the members of the research teams, by scholars belonging to the Public Organisations in charge of conservation and protection of the archaeological sites and to universities that collaborate with the Laboratorio SAET. The Notizie degli scavi represent the quickest and most effective tool for disseminating the essential contents of the results of the research in progress.