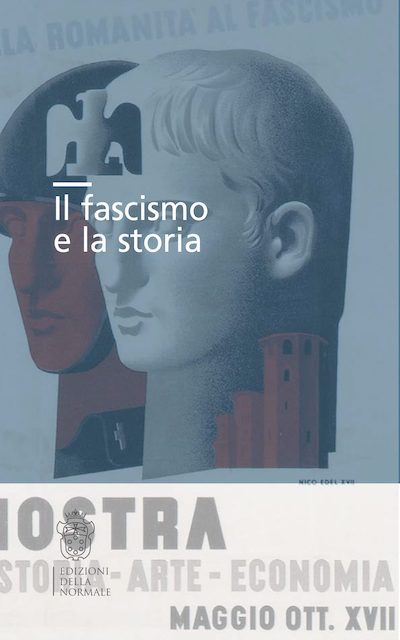 The proceedings for the workshop  Il fascismo e la storia have been published. The workshop had been organized by Andrea Giardina and Paola Salvadori at the Scuola Normale Superiore on February 16th-17th 2017 within the SAET project «Romanitas and fascism».
The volume, edited by Paola S. Salvatori, gathers the contributions presented at the workshop.
«L'uso politico dell'analogia storica […] tra i principali strumenti utilizzati dal regime fascista per fabbricare e alimentare il consenso: attraverso una propaganda capillare, attuata grazie alla collaborazione di intellettuali ed esponenti della cultura oltre che al ricorso a tutti i mezzi di comunicazione all'epoca fruibili, durante il Ventennio la storia contribuì a dimostrare la necessità teleologica dell'avvento del fascismo. Con la rappresentazione della sostanziale unitarietà dell'intera vicenda italica – dai tempi più remoti a quelli presenti – si legittimò l'irruzione di Benito Mussolini nell'attualità, come fosse uno svelamento che perfezionava e portava a maturazione un processo altrimenti incompiuto» (Introduction, p. 7).