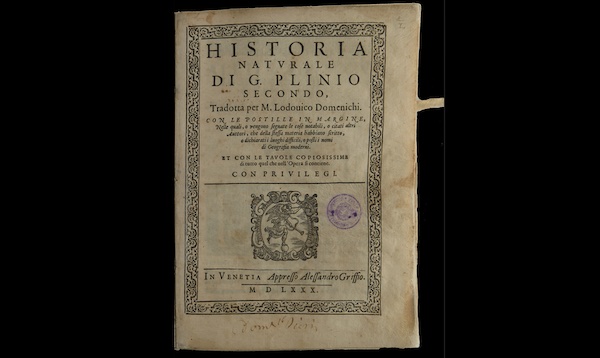 Pliny the Elder's Naturalis Historia, translated in Venice by Lodovico Domenichi in 1580, has been just put online at the following address as part of the SAET Oltre Plinio project.
The copy, belonging to the Moni Fund of the Scuola Normale Superiore Library, was restored in collaboration with the Soprintendenza Archivistica per la Toscana.
Within the trilateral workshops promoted by the German-Italian institute Villa Vigoni, the inclusion of the volume in the Plinian digital library is part of the contributions offered by the Oltre Plinio team and its scientific director Gianfranco Adornato to the 2023-2024 celebrations for the bimillennium of Pliny the Elder's birth.