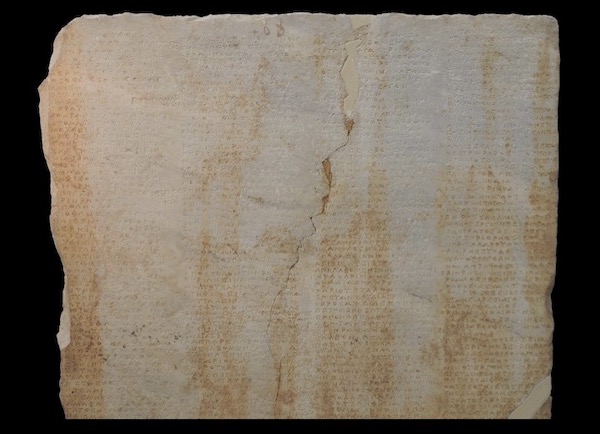 On Friday June 10th at 5 p.m. in Aula Russo and remotely on MS Teams, the following seminar will be held:
Michele Faraguna (Università degli Studi di Milano Statale)
Euthynai e documentazione epigrafica ad Atene (e altrove):
Il caso dei rendiconti e degli inventari
Abstract Le euthynai, il rendiconto cui erano tenuti i magistrati allo scadere del loro anno di carica, appartenevano nelle città greche a quell'articolato complesso di procedure istituzionali e giuridiche volte ad assicurare la stabilità politica e a realizzare lo stato di diritto (rule of law). La relazione verte su una tipologia di iscrizioni, i rendiconti e gli inventari, che erano certamente in qualche modo in rapporto con il rendiconto di fine anno ma la cui natura e finalità – pratica, "funzionale" o, al contrario, simbolica – sono oggetto di discussione. Nella prima parte, si prenderà brevemente in esame, a titolo di introduzione, la documentazione di V secolo sulle euthynai nell'Atene democratica e il loro rapporto con la procedura della paradosis, il "passaggio di consegne" tra magistrati uscenti e magistrati subentranti. La seconda parte si focalizzerà sul rapporto tra iscrizioni e documenti scritti su materiale deperibile attraverso due casi di studio che si iscrivono nel IV secolo: i rendiconti degli anfizioni e dei naopoioi di Delo e le registrazioni degli epistati preposti all'amministrazione della flotta. Ne emergeranno considerazioni sul modo in cui erano "costruiti" tali documenti e sul significato delle stele che li riportavano.
The seminar is organized within the partnership 'Koinon' between the SAET Laboratory and the following Institutions: Università degli Studi di Bari, Università degli Studi di Milano, Università degli Studi di Napoli L'Orientale, Università degli Studi di Parma, Università degli Studi di Trento, Università Ca' Foscari Venezia.
The seminar will be also streamed via Microsoft Teams. The link can be requested by sending an email to: anna.magnetto@sns.it  by June 10th at 10 a.m.