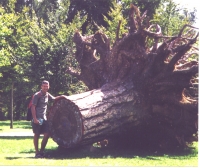 I was admitted as a student of the Scuola Normale Superiore in 1978 and graduated in 1982 with a thesis devoted to Etruscan commercial amphorae. After attending a PhD course at the Scuola Normale Superiore from 1983 to 1987, I started working as a contractor at the SNS, and in 1990 I started my permanent job among the technical staff of the Laboratorio di Topografia Storico-Archeologica del Mondo Antico – currently known as SAET – founded and directed by Professor Giuseppe Nenci.
Since 2003, in the capacity of EP (highly professional) technician, I have been coordinating technical activities at the SAET laboratory. I am currently Accountable Manager of the SAPR (Sistema A Pilotaggio Remoto – Unmanned Aerial Vehicle System) and a pilot of the SAET drone.
I participated in excavations and survey in the Elba Island, at the Rocca d'Entella and the territory of Contessa Entellina, at the Calatamauro Castle (Palermo, Sicily), and in Rocavecchia (Lecce, Apulia), Pisa, and Locri.
I am interested in archaeometallurgy (especially iron working), archaeological materials (Etruscan, Graeco-Italic and other kinds of amphorae, Late Geometric Thapsos-style ceramics, Mediaeval and Post-Mediaeval ceramics), archaeological and historical subjects (e.g. the Tuscan Archipelago; Inner West Sicily in the Middle Ages).
I collaborated on museum installments (the Antiquarium in Portoferraio, Elba Island; the Antiquarium in Contessa Entellina, Palermo; the Antiquarium in Rio nell'Elba, Elba Island; the project for the Museum of Ancient Ships in Pisa) and exhibitions.
Besides my usual support activity for institutional research, I have held public lectures and participated in a wide range of disseminating initiatives.