Seminar date: November 20th 2020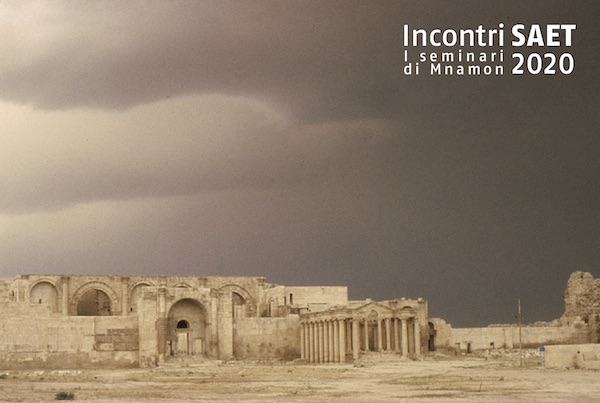 On Friday November 20th starting at 3 p.m. the following Mnamon seminar will be held online:
Marco Moriggi (Università di Catania)
"Hatra ed Edessa. Aramaico lingua del limes".
Abstract  Nei primi secoli del I millennio d.C. la Mesopotamia centro-settentrionale si trova al centro delle frizioni politiche e militari fra Roma e l'impero arsacide. In ragione di questa situazione, centri come Hatra ed Edessa si trovano in una posizione geografica strategica per entrambe le potenze. Le due città però costituiscono a loro volta un insieme culturalmente omogeneo: dominate da dinastie arabe, che fanno scrivere i propri documenti in aramaico, esse danno luogo a una serie di manifestazioni epigrafiche attraverso le quali è possibile intravvedere la situazione in essere attraverso le lenti della società ad essa contemporanea.
---
Mnamon seminars videos on demand are available on the Mnamon portal or a playlist in the SNS YouTube channel at the address:
Mnamon seminars playlist