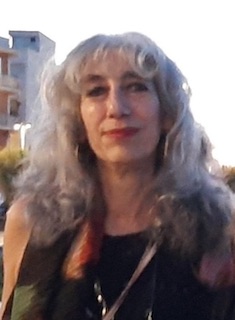 Maria Ida Gulletta graduated in 'Classical Philology' (Messina 1985) and attended specialised courses in Italy and abroad. She holds a PhD in 'Classical Philology and Ancient History' (Scuola Normale Superiore 1990).
She has been a technical-scientific officer at the SNS since 1999.
She is the author of contributions on the historical geography of Sicily and Magna Graecia, on the history of antiquarianism and cartography, on travel diaries and antiquarian drawings. She studied the art-cartography dialogue between the Middle Ages and the Renaissance, through the language of images as an instrument of political propaganda and non-verbal communication.
Throught specialised training, promoted by Scuola Normale Superiore, she has developed skills in: web and social communication; editorial graphics for printed and online publications; copyright law about images and publications; organization of workshops, seminars, outreach events, educational exhibitions; management of national research projects and calls for research collaboration; websites design, editing and dataentry; digital libraries, databases and digital collections creation; coordination of job shadowing internships; draft of technical reports and know-how guidelines.
Within the STG Polvani she carries out support activities for Didactics, Research and Third Mission for the Humanities Laboratories. For the SAET Laboratory she is social communication admin, responsible and editor for the editorial plan; she carries out editorial editing for research dissemination; coordinates digital libraries and website editing; takes care of organisational aspects for dissemination and outreach; she supervised the students' collaborations to project, from call management to knowledge transfer. She collaborates with the DocStAr Laboratory in communication, web design and Third Mission activities.