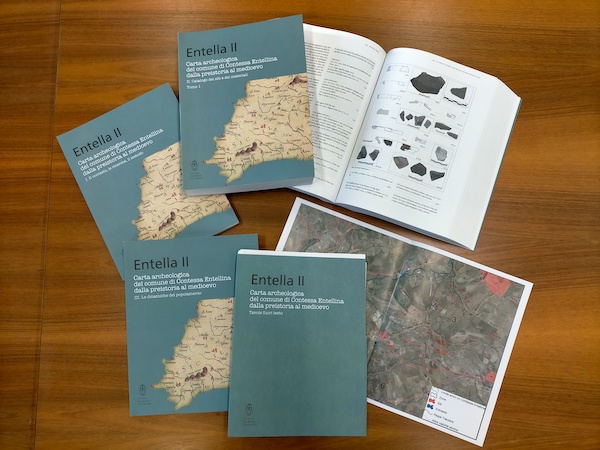 The entire Carta Archeologica del Comune di Contessa Entellina is freely downloadable at the address  http://hdl.handle.net/11384/108644.
The work, in 4 volumes plus a fascicle with thematic maps, was the result of years of archaeological prospections (1998-2004), full cataloguing of the finds (2002-2016), editorial process. It is part of the research project on the ancient Entella that this laboratory has been carrying out from decades. Azienda Vitivinicola Donnafugata has contributed significantly to the publication costs.
The open access choice was made according to a collaborative perspective that guarantees maximum data sharing with the academic world, with local and supervisory authorities and with all the civil society interested in the inner Western Sicily historical and archaeological topics.
Paper copies are freely available, while stocks last, to cultural institutions. Requests can be addressed to saet@sns.it.